How Schools Are Preparing for the 2020-21 School Year by Legrand AV
As industries slowly return to normal, they're looking towards AV to find a balance between social distancing and resuming operations. This is especially relevant in education, as schools have to decide how to proceed with the 2020 school year.
With the Governor's Emergency Education Relief Fund (GEERF) provision of the CARES Act providing funding to schools across the nation, it's up to AV integrators to help expand their distance learning capabilities. As always, the goals of the end-user will determine the appropriate AV equipment. As administrators consider different ways to re-open, it's vital to understand the three popular approaches many schools are taking to distance learning: Synchronous, Asynchronous and Hybrid solutions.
Read on for information on these three different learning solutions.
Asynchronous Learning
An asynchronous approach to distance learning sees students learning at their own pace using content that has been pre-recorded separately by a teacher. With the number of disruption children's lives have received in the wake of COVID-19, allowing them to learn on a schedule that works for their family can be a major advantage. This format can also allow educators to break their lectures up into shorter videos, which can help keep students engaged with the content.
Facilities using asynchronous distance learning should be outfitted with lecture capture technology, PTZ cameras, and software to record their lessons for later viewing.
Synchronous Learning
With synchronous learning, students and teachers meet and learn together in real-time, usually through video conferencing platforms like Teams or Zoom. This allows students to ask questions and receive instant feedback from their teachers. It can also help educators ensure that students are engaging with the content.
Facilities adapting to a synchronous distance learning strategy should be outfitted with live streaming technology that will facilitate two-way communication.
Synchronous distance learning plans also have to consider using RTMP (Real-Time Messaging Protocol) or RTSP (Real-Time Streaming Protocol) for streaming purposes. Both are application layer protocols used to control media streams and are likely to be used in synchronous distance learning environments. What protocol is right for end-users is dependent on their use, as certain software may work better with a specific protocol. Furthermore, hardware may only work with RTMP or RTSP streaming.
It's important to keep RTMP and RTSP streaming in mind when integrating hardware. Luckily, Vaddio makes it simple as products like the RoboSHOT 40 UHD camera and the AV Bridge Mini Audio/Video Encoder support both RTMP and RTSP. For more information on RTMP and RTSP streaming, click here.
Hybrid
Of course, the choice isn't exclusive. Many institutions are choosing a hybrid solution that uses both synchronous and asynchronous distance learning. This may take the form of shorter synchronous lessons supplemented with recorded mini-lectures, or a primary asynchronous environment with teachers routinely checking in via live stream.
Facilities taking a hybrid approach will require equipment for both lecture capture and live streaming needs.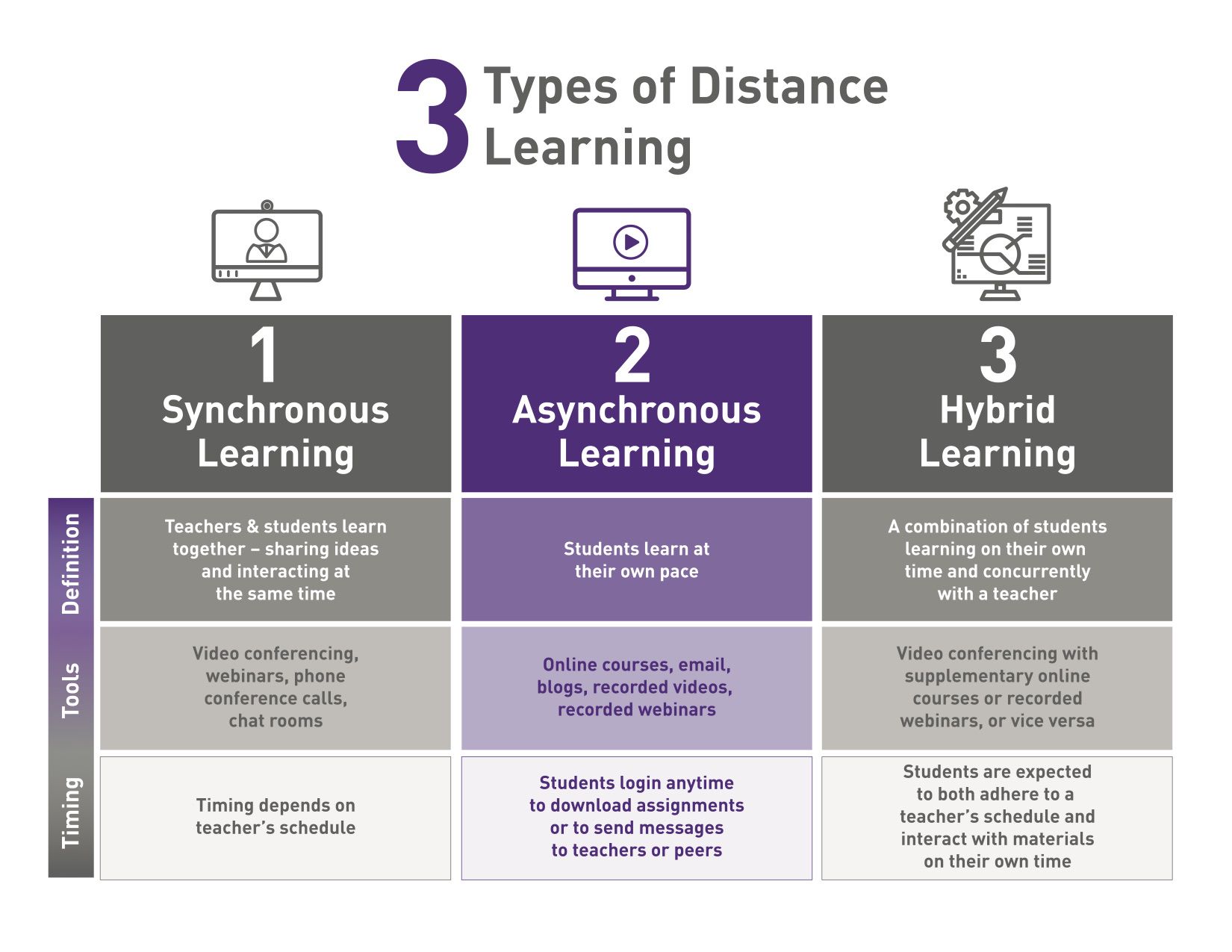 Distance learning has never been more important, and integrators will have a vital role to play when education institutions open up in the fall. Keep your eye on the Legrand | AV website for additional marketing resources for the education sector.
At Legrand | AV, we are dedicated to keeping people connected no matter where they are. If you have any video conferencing, live streaming or connectivity questions, our solutions engineers are ready to help. Email us at av.solutions@legrand.com with the details of your project.